Association of Physicians of India
West Bengal Chapter
Join the Association of Physicians of India West Bengal Branch
Better Healthcare for everyone
About
API West Bengal
The Association of Physicians of India is a professional body of consultant physicians formed in 1944. It's members are physicians with postgraduate qualifications in different specialities. Currently the membership of the association is 19,500 and it is increasing every year. Obviously this Association is the most elite physician's fraternity in India. This Association conducts various educational and professional activities for it's members throughout the year.
The vision of a few stalwart Physicians of India gave birth to the idea of forming the Association of Physicians of India in 1944 mainly to provide a common forum to the Physicians of India to meet and to share experience and research observations in the field of Medicine.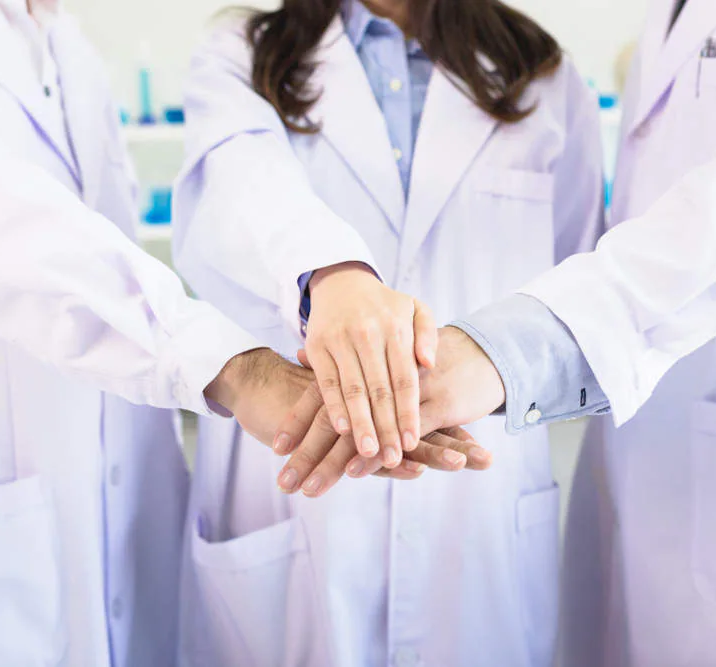 Message from API

West Bengal Chapter
Association of Physicians of India, West Bengal Branch, registered under the West Bengal Societies Registration Act. 1961 (No. S/80005 of 1995-96) has an aim to promote and advance of medical and allied sciences. We have objectives like maintaining an office, holding periodical meetings and conferences of the members and of the medical and allied professions, arrangements from time to time congress, conference, seminars, lectures discussions and demonstrations on any aspect of the medical and allied sciences, maintenance of a library, publishing a journal and special bulletins from time to time for furtherance of the objects, initiating, undertaking and encouraging research, particularly collaborative in medical and allied sciences by the establishment of scholarships, prizes, awards or in such other manner as may from time to time, as desired by the body, running charitable polyclinics, dispensaries, laboratories and other similar institutions for serving the causes of suffering humanity, and associating with other scientific bodies for further progress in medicine.
History
Take a look at our journey so far
Composed by Prof Dr M K Roy and Prof Dr Ashis Kumar Saha
The Association of Physicians of India, one of largest professional bodies of physicians in the country came into existence in 1944. To provide a common forum for sharing experience and knowledge in the field of medicine, a few legendary physicians of the country came forward to form the organisation. The following are founder members of the association –
Dr M R Guruswamy, Madras
Dr Jivraj N Mehta, Mumbai
Col Amir Chand, Delhi
Dr Mangaldas J Shah, Mumbai
Dr M D D Gilder, Mumbai
Dr George Coelho, Mumbai
Dr J C Banerjea, Calcutta
Dr M N De, Calcutta
Dr N D Patel, Mumbai
At present about 20000 physicians have become members of this organization. The first president of API was Jivraj N Mehta from Bombay (1944). Under his leadership, the founder members tirelessly endeavoured to build up this association. The academic pursuit of these stalwart physicians helped to spread medical knowledge amongst the consultant physicians throughout the length and breadth of the country. Local branches which were converted to Chapters later on, started to form, in course of time in various states of the country. Eventually, API WB Branch was born in 1975. The pioneers who played the pivotal role in this regard were the eminent physicians of that time. Prof (Dr) J C Banerjea was the first president and Prof (Dr) Shyamal Sen was the founder secretary of the branch. The designation of president was changed to Chairman since 1994. The API WB Branch office was at 8, Creek Row on rental basis during its inception. After a few years it was shifted to 53, Creek Row. In course of time the members of the Branch decided to have their own office by purchasing a flat at Moon Plaza, 62, Lenin Sarani, 2nd Floor, Flat No-2D, Kolkata 700013, which is the present address of the Chapter. The present strength of membership is 1095 and the organisation is gradually expanding in all directions. In 1956, Dr J C Banerjea form West Bengal, became the national president. Subsequently, Dr Shyamal Sen (1987), Dr Sukumar Mukherjee (1994), Dr Monotosh Panja (2003), Dr Amal Kr Banerjee (2012) became the national presidents from West Bengal. It is also to be mentioned that these four renowned doctors also adorned the chair of Dean, Indian College of Physicians in course of time. At present Dr Jyotirmoy Pal from West Bengal has been selected Dean (Elect). Till date API WB Chapter organised four National conferences (APICON) in Kolkata. The organising secretaries of the said conferences were Dr Shyamal Sen (1977), Dr Sukumar Mukherjee ((1989), Dr T K Biswas (1999) Dr Surendra Daga (2012). APICON 1989 was inaugurated by the then Honorable Chief Minister Late Jyoti Basu. The first Annual Conference of the Branch was held in 1993 at Haldia Dock Complex, Dr Sandip Lahari Was the Chairman and Dr Dhiman Ganguly was the honorary secretary of the branch at that time. The first Eastern Zonal Conference was held at 1995 in which Dr Sukumar Mukherjee was the organizing Chairman and Dr Samar Banerjee was the Organizing Secretary. In 2002 ICP-RCP joint international CME was held at Taj Bengal Hotel, Kolkata. The annual conference of the chapter incorporates thought provoking scientific program. Post graduate students are encouraged to participate in short paper, Poster presentation and Quiz competitions etc. Besides chairman's oration, three more orations are delivered by eminent speakers from the state and outside the state. These are –
1. Dr J C Banerjea Oration
2. Dr B R Sengupta Oration
3. Dr R K Biswas Oration
Dr Sukumar Mukherjee and Bijoya Mukherjee award is given to the best student in MD (Medicine) Examination under the West Bengal University of Health Sciences every year during the annual conference. A medal with cash award for short paper session is given to the best paper presenter in the name of Late Dr Mrs Urmila Ray and Late Prof (Dr) Dwijendra Kumar Ray. This was started since 2020. A number of philanthropic activities are performed throughout the year by the chapter including getting involved actively in natural calamities. In API WB Branch, a Benevolent Fund has been created which is utilised for needy students if required. Mid-Term Update for one day every year is held on 1st May in a befitting manner. The Physicians Day celebration ceremony takes place on 23rd December annually. Eminent physicians of the state are felicitated on this occasion for their extraordinary contribution to the field of medicine. Monthly Clinical Meeting held at various institutes of the state is an important programme of the academic activities of the Chapter. It provides a platform for interactive discussion among the physicians and also gives an opportunity of junior doctors to express their views in this forum. A number of city branches have by this time come up with formation of their respective executive bodies under supervision of the main API West Bengal Chapter at Kolkata. API Siliguri Branch, API Murshidabad City Branch, API Malda City Branch, API Nadia-Kalyani City Branch, API Alipurduar City Branch, API Coochbihar City Branch have already taken keen interest in various API activities including holding CME programs in their respective areas. As the days pass by, the chapter is also flourishing in various dimensions with full vigour, strength and co-operation from the members the association. The vision of the chapter is to solicit the active involvement of its members for academic activities and rendering service to the ailing communities. Writers' declaration - To pen down a history about any subject is a difficult job. Historical facts should be collected from authenticated documents and sources. If it is easily available to get all relevant papers ready at hand then the job becomes smooth and the history – undistorted. However when the writer needs to accept some hearsay facts for documentation and also cannot accommodate some names or any part of the happenings due to some doubts or inaccuracies, complete history writing may not be possible in a systematic manner. In this venture the writers have tried to jot down facts most correctly as far as feasible. All the names of the persons who were / are involved directly or indirectly in the long journey of the chapter could not be mentioned as it will be a Himalayan task along with chance of omission and commission. The writers beg unconditional apology for any inadvertent error in uniting this history.
Become Our Member
Download Membership Form